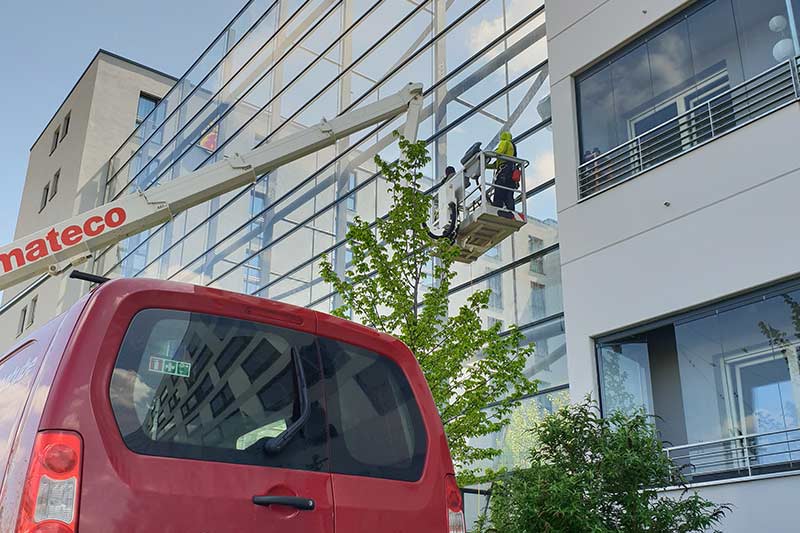 Maintenance
Does your glazed roof or facade require specific maintenance? Are the silicone joints or metal parts in need for a repair? We offer yearly maintenance for a wide variety of roof and façade structures.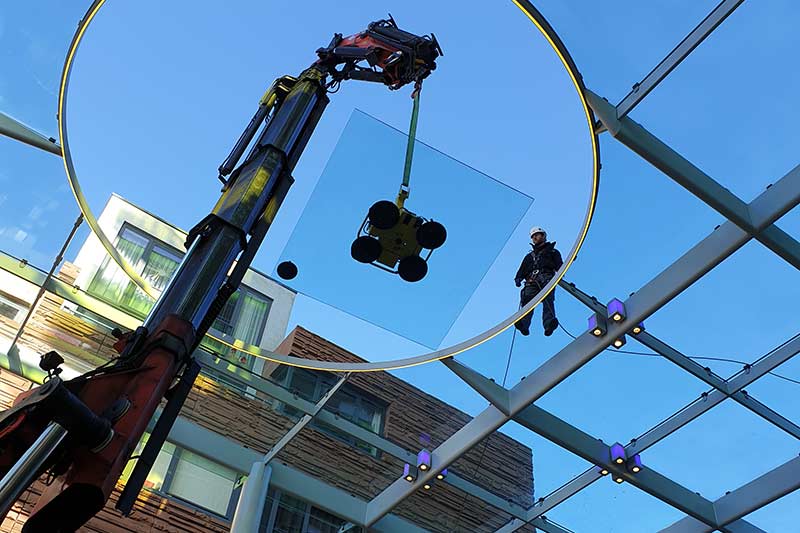 Repairs
Leakage, damaged glass panes or any other faults on your real estate property? Challanging location or complex geometry? We like to be challanged and offer fast and adequate repairs while respecting the continouity of the end-user.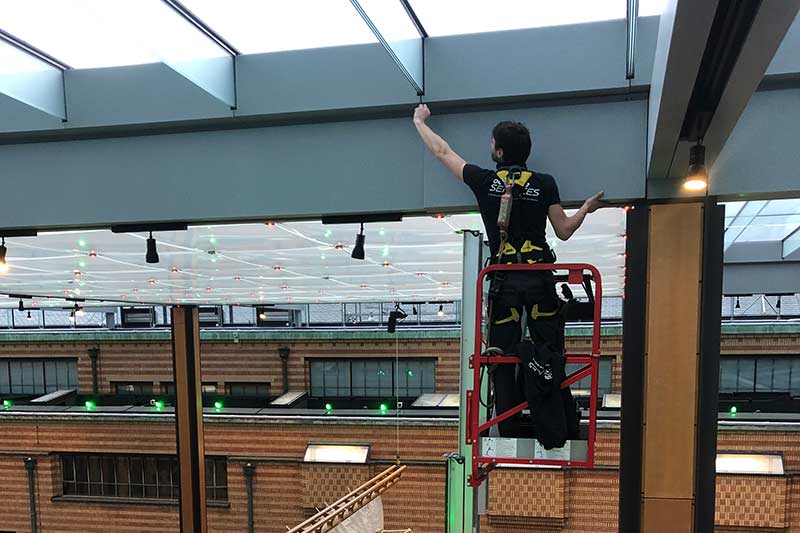 Inspection
The structural composition of modern real estate can require specific knowledge. Our Services team with a variety of technical expertises offer inspections and condition checks to report the status of property according to market standards.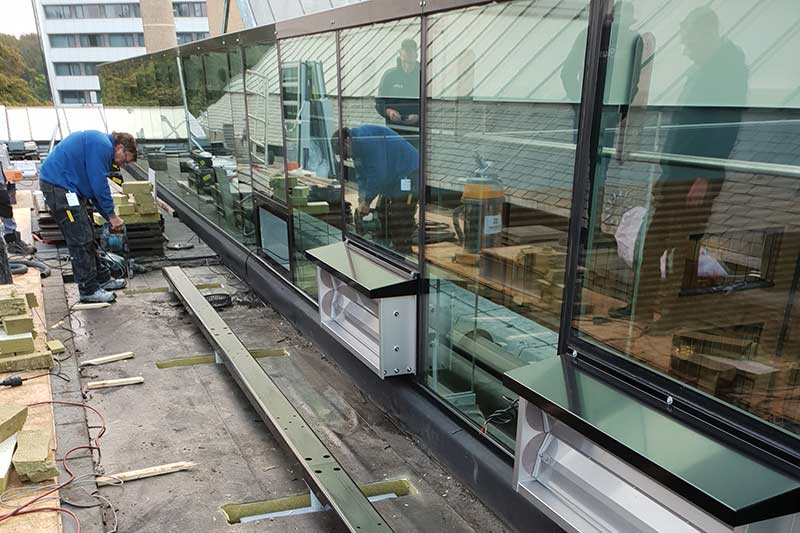 Renovation
Is your façade nearing the end-of life? Do you envision a change or addition to your property? With our expertise we support clients expanding the life-time of their property. From first sketch until delivery.
About
At Octatube Services we believe that appealing real estate deserves a long life-spam. This is why, every day we thrive to maintain, repair, renovate and inspect glass & steel objects. Our multi-disciplinary team has specific knowledge in the field of (complex) glass and steel structures. Our expertise:
Complex details and geometries
Challenging accessibility
Engineering and inspection
Quick and adequate response
Circular design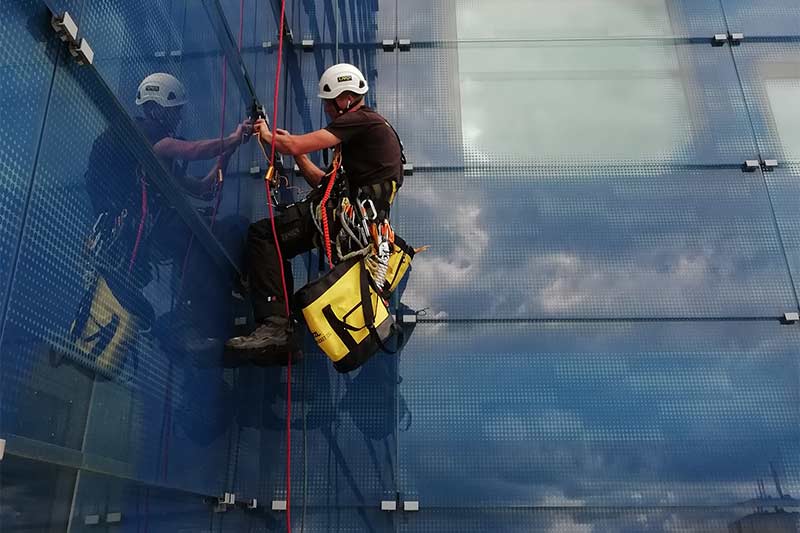 Address
Rotterdamseweg 200
2628 AS Delft
The Netherlands
Mail
Phone
Questions
In need for a multi-year maintenance offer for you real eastate property? Do you have a leakage or are you in need for any other repairs? Do you envision a refitting of a (part) of your façade. We are happy to think along. Send your case supported with some visual atachaments like photo's or projecect drawings, and we will try to reach out as soon as possible. During office hours we are also reachable by phone via +31(0)15 – 789 00 00.
Jobs
Our team is continuously looking for motivated colleagues. At this moment we do not have an open job offers, but we are always open for a chat . Are you sure already that Octatube Services is a total match for you, please send and open application to vacatures@octatube.nl.